How thrilling is it that Georgetown has embraced its waterfront? When we moved to nearby Burleith in 2000, the stately neighborhood definitely had its back to the mighty Potomac. But with the arrival of an AMC Loews movie theater in 2002, people began to wander down there for more than an expensive meal at one of the river-facing restaurants. During a recent lazy stay-cation, my husband and I decided to cross the river to our old 'hood to relax the day away.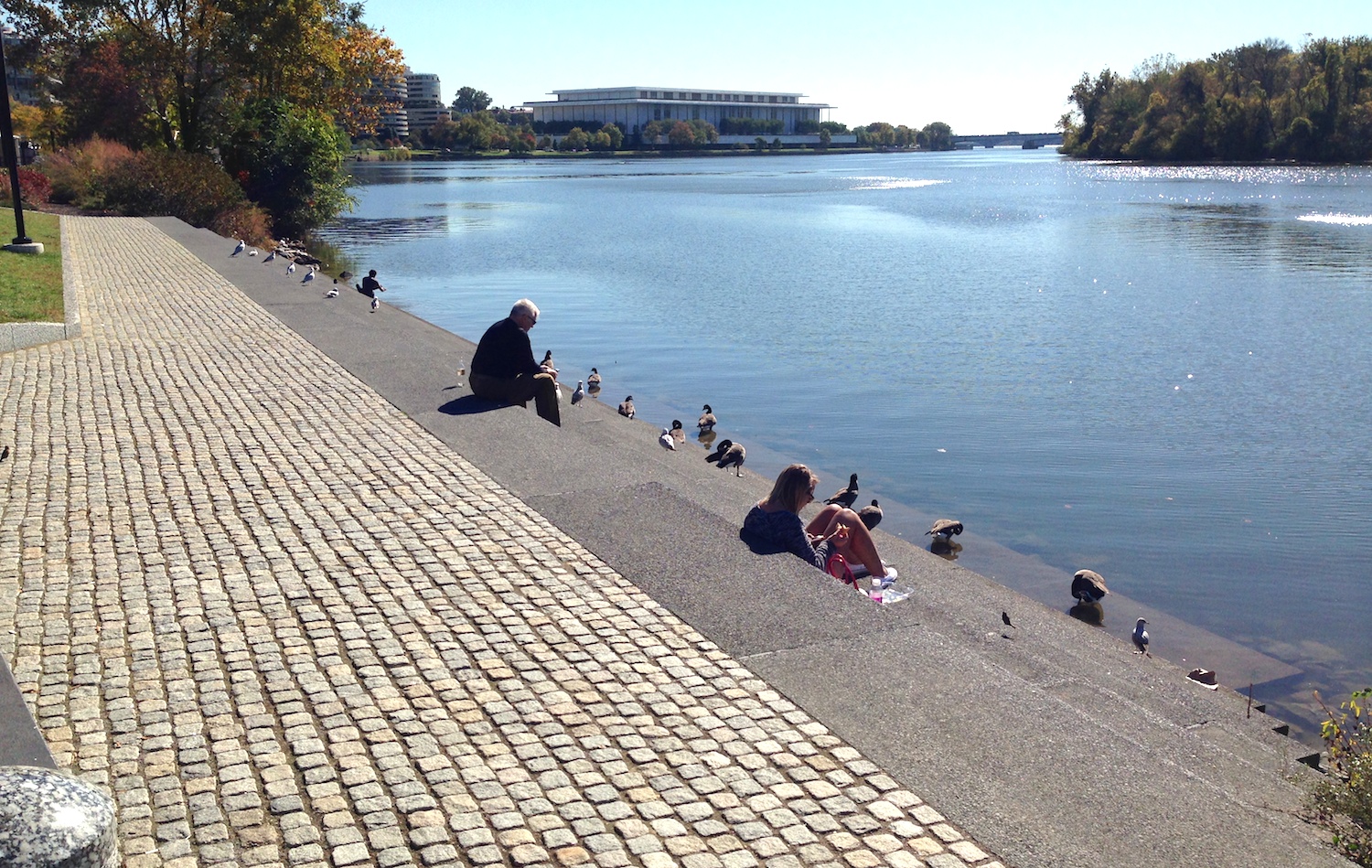 Nothing could herald the fact that the waterfront has arrived better than this gorgeous 10-acre park. This stretch of green space from the Washington Harbor development to Key Bridge offers incredible views of the river, Key Bridge, Rosslyn, Roosevelt Island and the Kennedy Center. But you can also find the pretty right under foot: the park has a large fountain kids can play in, benches, river steps for lounging and duck feeding, and images etched in granite telling D.C.'s story.
I've always loved eating on the waterfront on a beautiful day. Sure, the food was expensive and the restaurants were pretty indistinguishable, but the sun-and-water languidness of it all made it worthwhile. Then along came Farmers Fishers Bakers. This farm-to-table-focused restaurant has a beautiful-yet-quirky design, a playful and bizarre cocktail menu and food that makes you want to order a little bit of everything. Yes, I'd like some Duck Fat Chicken Wings, a Bacon Basil Blue Cheese Mussel Pot, a couple of Beer Braised Beef Field Tacos and an AWESOME Grilled Cauliflower Steak. Too much?
We saw the 2:30 showing of "John Wick". There were four people in the theater with us. Is there anything more decadent than seeing a Keaneau Reeves shoot-em-up in the middle of a weekday?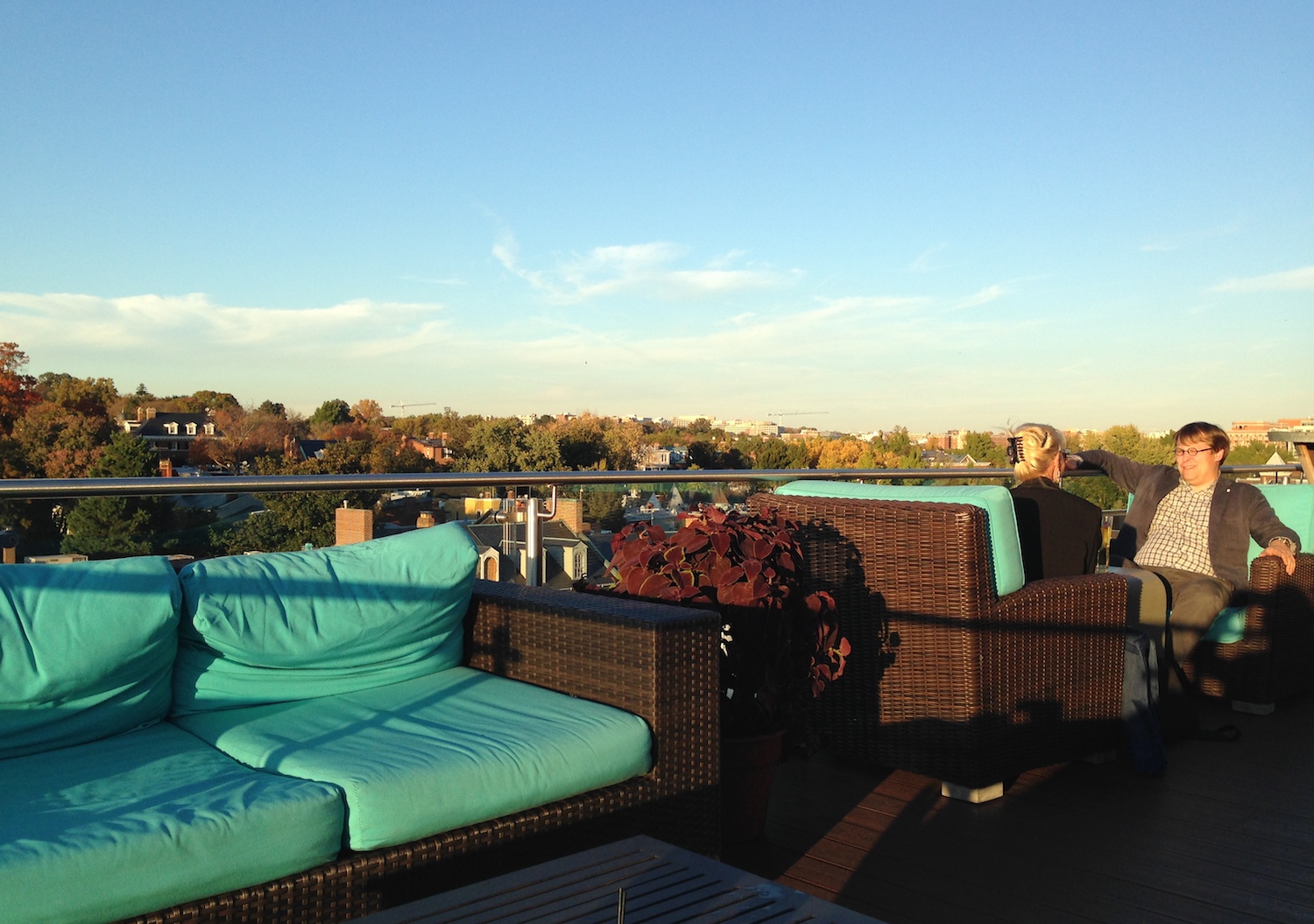 We had every intention of going home after the movie. But did I mention that it was a GORGEOUS day? We walked a block up from the waterfront to M Street, wasted time until 5 p.m., and then took The Graham Georgetown hotel's elevator to The Observatory, Georgetown's only rooftop lounge open to the public. Or at least it was when it opened in 2013. Feel free to correct me. With cocktails in hand, we lazed on turquoise settees, watched airplanes squiggle contrails across the Georgetown skyline and toasted a successful lazy day.