This is the first time I've said this in this blog, but it won't be the last: We in the DMV are spoiled rotten. Why? Because, should we have the urge, we can wander down to the National Mall and take a gander at ... I don't know ... the only Leonardo da Vinci painting in the United States, the Declaration of Independence, Dorothy's ruby slippers. For free.
On a recent Saturday, I did just that: Drove down to the Mall, found a two-hour parking spot on 7th St. SW, and took a slow walk through the second floor of the circular Hirshhorn Museum, through the "Speculative Forms" exhibit. The Hirshhorn has always been a favorite museum at the Mall because of its contemporary art, its outdoor sculpture garden and its general lack of crowds. It feels like the museum you can breathe in.
Reading the placard of the "Speculative Forms" exhibit, I was completely confused about the objective: "The exhibition highlights the importance of installation and the viewer's eye and body in relation to the object." And then I saw this:
The exhibit is about the interaction between a sculpture, the space that it's exhibited in and the way the viewer views it. This metal sculpture, "6-68" by David Lee Brown, reflects the light and arc of the Hirshhorn hallway. And I could only see that by standing at a certain perspective.
The Hirshhorn Museum made me smarter. In about an hour's time. For free. See, I told you we were spoiled rotten.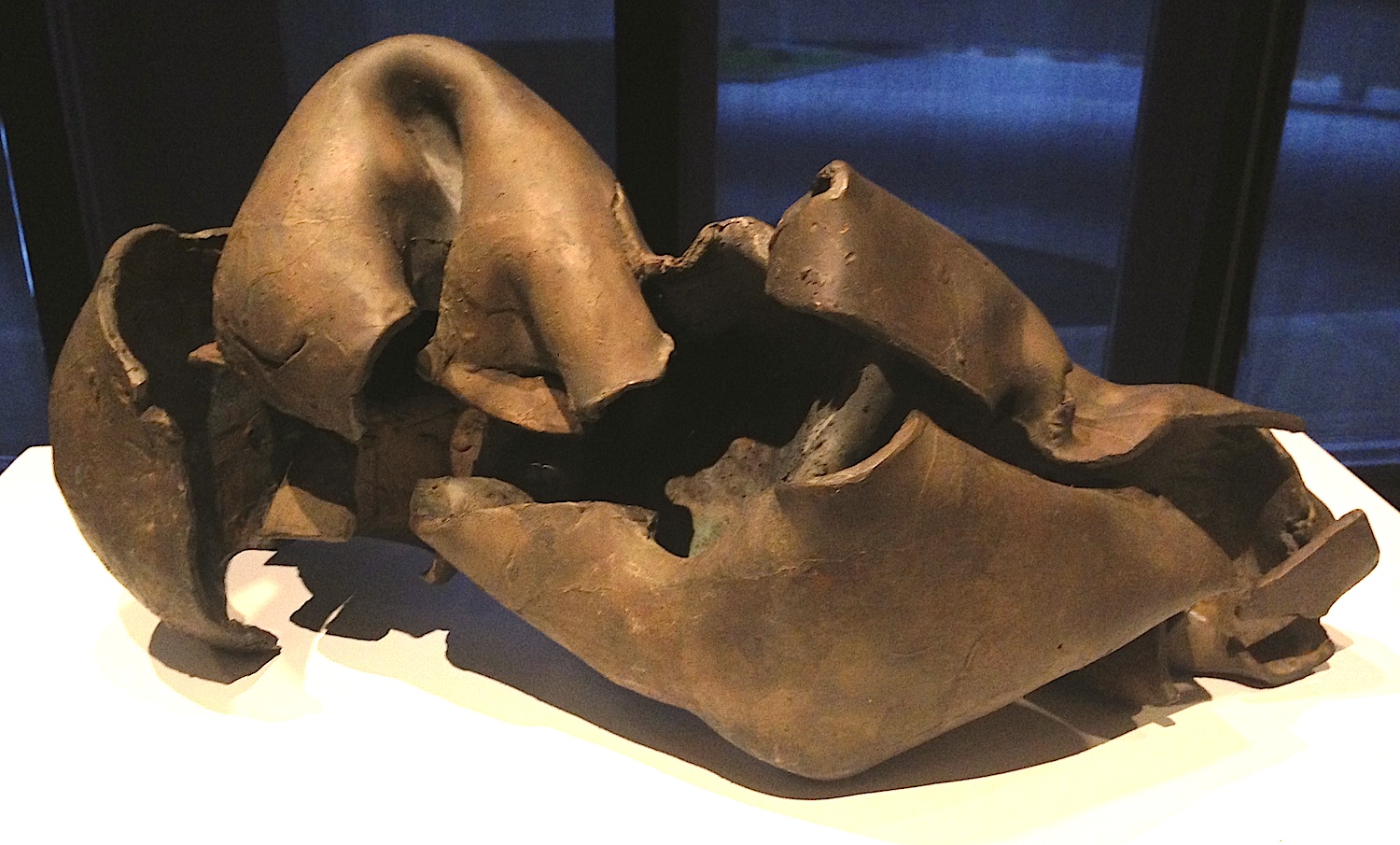 Speculative Forms at the Hirshhorn Museum and Sculpture Garden
At the corner of 7th Street and Independence Ave. SW, Washington D.C.
In-Between Tip: Avoid the overpriced and unimpressive Smithsonian museum cafes and enjoy a quick, interesting bite al fresco at the many food trucks that gather on 7th Street SW. During the weekdays, you will find them south of Independence Ave at 7th and D Streets SW. On the weekends, the trucks line 7th on the Mall.