As my family and I drove up to the Harper Macaw chocolate factory off Bladensburg Road NE in D.C.'s Brookland neighborhood, my wise-cracking teen son observed, "There are no tubes full of chocolate coming out of the top. Zero out of ten."
I imagine many families with young children will take a tour of this newly opened and locally owned chocolate factory hoping to re-create a portion of the Willy Wonka experience. But the website recommends that only those 10 and over go on this $10/person tour for a reason. Rather than displaying rivers of chocolate and lickable walls, the Harper Macaw tour is all about displaying the intentions of its young owners to save one corner of the planet with cacao beans planted, harvested and transformed into chocolate the right way.
Head chocolate maker Sarah Hartman and her husband, Colin Hartman, began producing fine chocolate in September and opened the factory to tours in December. They were drawn to D.C. because they liked the manageable size of the area, the fact that they can see the sky, the food scene, and the relative absence of local chocolate.
They source their cacao beans exclusively from three farms in Brazil, Sarah's home country. Brazil has lost 90 percent of its Atlantic Forest, which provides a necessary canopy for cacao beans, and has slipped from being the third largest producer of cacao beans to sixth. By supporting farmers who are producing cacao in a sustainable way and re-investing a portion of Harper Macaw profits into rainforest restoration, Sarah and Colin see an opportunity to make an impact while producing really good, distinct-tasting chocolate.
"Without good cacao beans, you can't make good chocolate," Colin says at the beginning of our 20-person tour of the factory. It's the same sentiment winemakers use about their grapes, and — like winemakers — Sarah and Colin give "single estate" status to chocolate bars sourced from individual farms in Brazil. The 77 percent Amazon Rainforest bar is from Tomé Açu and the 74 percent Atlantic Forest bar is from Vale do Juliana. The two other bars Harper Macaw is currently producing are the 67 percent Dark Blend and the 52 percent Milk Blend.
Colin leads the tour with chocolate dust on his blazer and an apology for "going into a lot of details on these tours." No apologies are needed. The hour-long "bean to bar" tour — from seeing the bags of beans fresh off the boat from the Philadelphia harbor (Colin drives there to pick them up), to seeing the equipment used for cleaning, roasting, winnowing, refining, grinding, conching and tempering the chocolate — is a fascinating, in-depth story of how a product is made with love and care.
The tour ends with a chocolate tasting: samples of all four chocolate laid out with crackers and seltzer to cleanse the palate and an entertaining explanation of how to enjoy the chocolate with all five senses. The little ones may not like it, but us big ones certainly did.
Take a Chocolate Factory Tour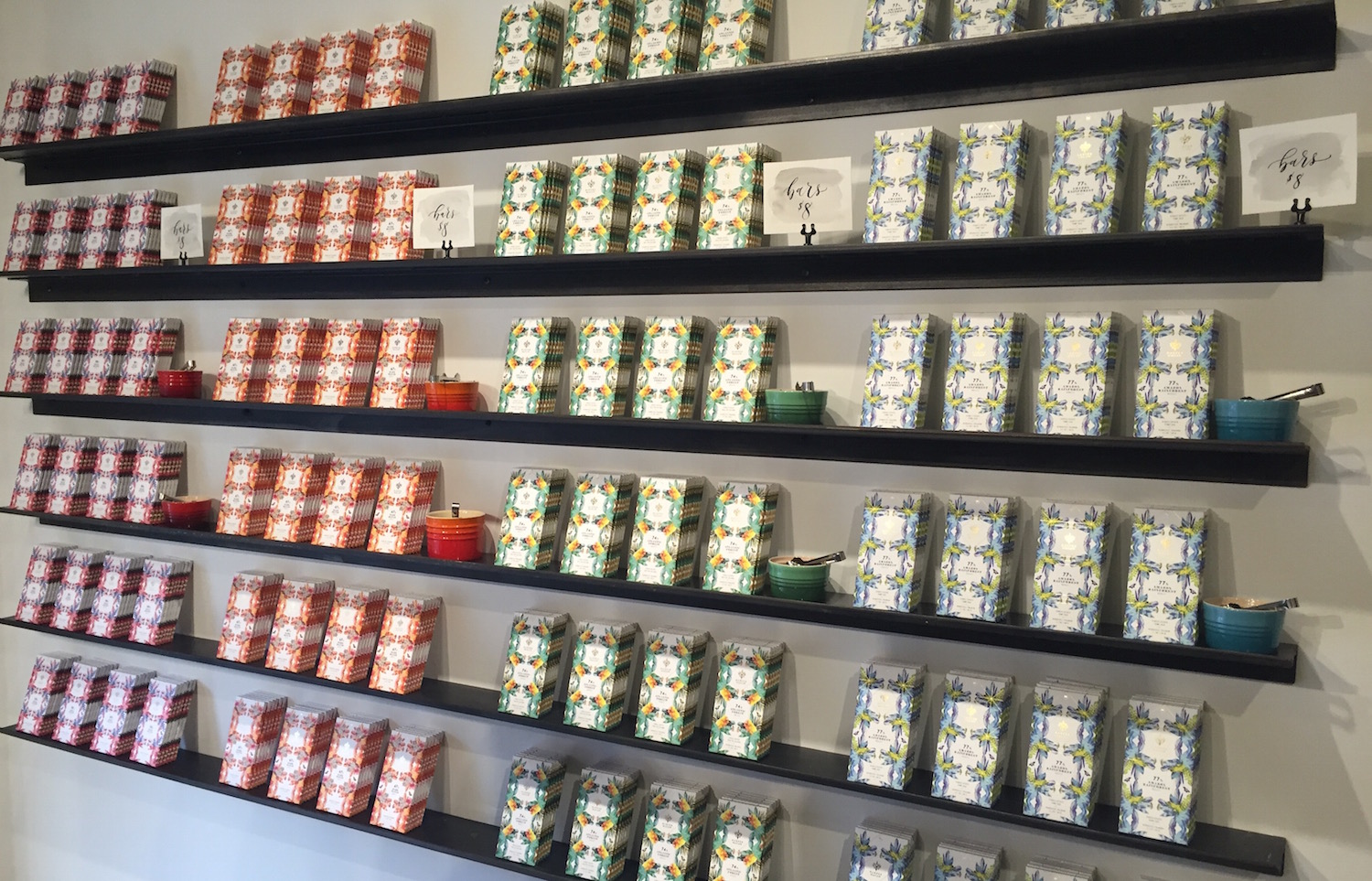 3160 Bladensburg Rd NE, Washington, DC 20018
Tours of the Harper Macaw chocolate factory occur every Saturday on the hour between 1 p.m. to 5 p.m. on a first-come, first-serve basis. People have already discovered this gem, so arrive by the :30 if you want to go on the next hour tour.
Harper Macaw's four fine chocolate bars are currently available in their shop and at a variety of locations around the D.C. area, including the Red Apron shops at Mosaic and Penn Quarter. They plan on releasing more products in May.